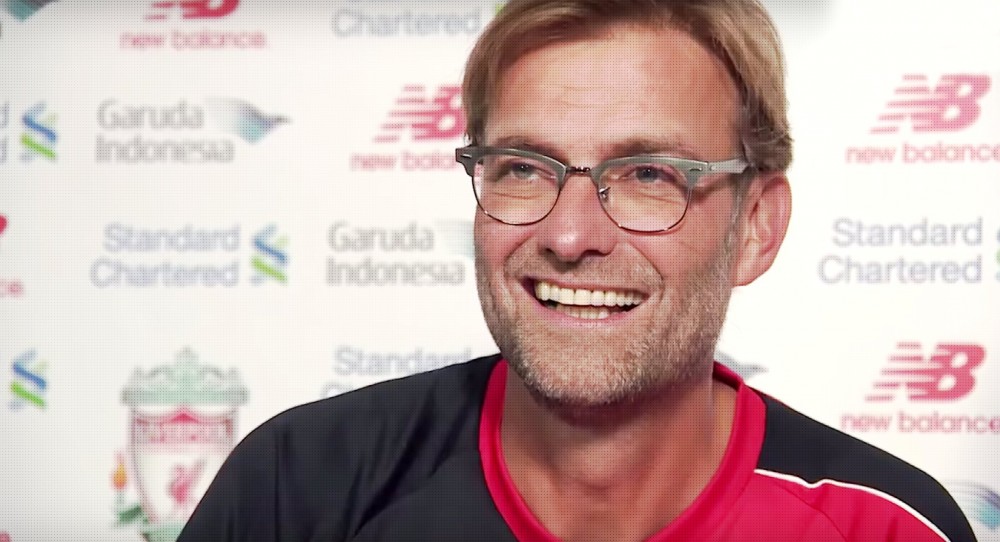 When the previous owners at Liverpool replaced Rafa Benitez with Roy Hodgson many LFC fans knew it wouldn't end well.
There was huge relief when Roy's reign was cut short.  Dalglish was brought in and the fans were relieved though there were question marks even from his most ardent supporters about whether he could do it all over again.
Ironically, he took the club to two finals in his full season in charge - winning one and unlucky not to complete a double.  But League form suffered and he was hung out to dry by the club over Suarez's on-pitch eating antics.
He was replaced in the summer of 2012 and Liverpool fans looked on bewildered as top talent was disregarded and Liverpool's owners embarked on a transatlantic interview process with Roberto Martinez and Brendan Rodgers.
Fenway's philosophy of bringing in players with potential had expanded.  LFC, England's most successful football club, were now looking for managers with empty CV's.
Rodgers arrived and after a horrible start eventually, and wisely, built his team around Luis Suarez.  Without doubt one of a handful of world class footballers and easily the best player in the Premier League at the time.
We go again!
2013-14 and the reds inability to defend was glossed over due to some high-octane attacking play - Suarez alone scoring and creating over 50 goals in a season which saw Liverpool go close to winning the title.
But when Suarez went, he took Rodgers magic wand.  Signings had already been woeful, but the reds did not reinvest well at this crucial period.  Losing a man involved in over half of your goals may have suggested that would be the place to begin recruitment.  Liverpool pretty much left it to the last minute - taking a punt on Mario Balotelli.  A player at the complete opposite end of striker tenaciousness to Suarez.
End game
The slide was inevitable - there was a clamour for Rodgers departure from the beginning of November 2014 and it reached fever point towards the end of last season.
The 6 month long Steven Gerrard farewell tour was allowed to overshadow Liverpool's season and the reds fell apart - nothing more spectacular than the final two games of the season.
Most Liverpool fans had been underwhelmed by Brendan Rodgers appointment.  His performance in the second of his four seasons took most by surprise.  Although fans wished him well you struggle to overcome your first impression.
Rodgers should have been replaced in the summer - however LFC's indecision (or loyalty depending on your viewpoint) allowed the club to eventually give in to supporters wishes.  Jurgen Klopp was growing bored of his sabbatical after four months and was ready to return to football.
You would now be hard pushed to find a Liverpool fan underwhelmed by this German appointment.
Comparisons
It has all the hallmarks of the appointment of Rafa Benitez back in 2004.  Klopp even signed his contract in the same hotel room as Rafa did 11 and a half years ago.
Both men old enough to command respect from players, both men young enough to have ambitions still to fill.
Both men having taken teams, against the odds, to title triumphs.  Both men with European credentials but still with more to do.
Both men who place the project, the players, the group ahead of their own status.  Both men who believe that success is impossible without building a stable defence - removing the fear of losing to allow freedom to win.
With Rodgers, Hodgson and even Dalglish's appointment there was always an element of wondering which direction the club was travelling in.
Those concerns are not gone, but are much reduced today.
Jurgen Klopp is an A-grade manager.  Liverpool fans will be looking for player recruitment to move in a similar direction.
Whether he goes on to fulfil success at the club is an entirely unknown matter - but Liverpool fans can today take pleasure in the fact that there is a master now in charge of the football team.
The apprenticeship is over.
Good luck.