Tom Hicks today insisted talks with DIC about their involvement with Liverpool Football Club were over, and that he would now be looking at other options.
In a move which will only increase the feeling against the American owner a statement was issued on the official LFC website saying: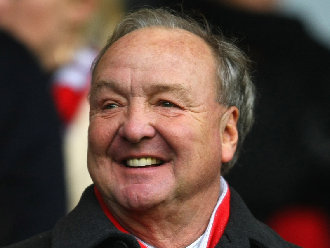 "Based on a meeting held earlier today in Dubai between my representatives and officials of Dubai International Capital LLC, as well as other recent contacts between us and them, I have decided to terminate any further discussions with DIC regarding their possible purchase of a minority stake in Kop and, in turn, in the club.
"DIC made it clear that if they invested in the club, they would want it to be managed by committee.
"Based on my 13 years of successful experience as an owner of professional sports teams, and based in particular on the situation at Liverpool Football Club over the past year, it is clear to me that such a committee approach would not be in the best interest of Kop, of the club or of the club's loyal and passionate supporters.
"Accordingly, I have decided to exercise my right under the Kop Football (Holdings) Limited partnership agreement to veto any sale of any portion of Kop and the club to DIC."
"I and my colleagues and representatives will continue to explore a number of other options with regard to the ownership of Kop and the club aimed at achieving an appropriate ownership, financial and organisational structure for Kop and the club over the long term."
Mr Hicks, clearly, has something to fear by Liverpool being run by a commitee.  It doesn't suit his megalomaniac tendencies which have pushed George Gillett to one side already.
In my opinion Mr Hicks is now pushing Liverpool fans, furious at his actions, in to a corner.  He would be well advised to get out now with some dignity while he still can.
The protests will only increase and not only will his family find it difficult to walk in to a local pub, but they will find it difficult to attend Anfield.
We want you out Mr Hicks – and we will not stop until you are. Take your precious money and run.