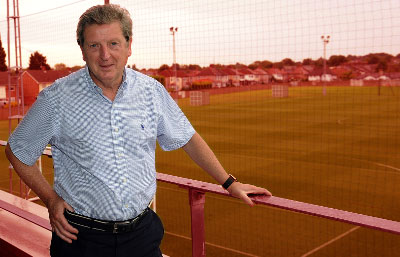 Roy Hodgson today blasted a number of expensive Liverpool FC failures – suggesting that the club has acted poorly in the transfer market.
Roy who brought in Christian Poulsen, Paul Konchesky, Raul Meireles and Joe Cole to Anfield this summer insists that the club must spend money in January and compete with the likes of Barcelona.
"I think you can pay an awful lot of money for poor players and you can pay not very much money for very good ones – it is all to do with how good your scouting and your eye is.

"There are a lot of things here that the club has got to get right. We have got a lot more expensive failures on our list than good players that we have brought in for next to nothing.

"Free transfers don't necessarily mean that you have got a bargain. My experience of them has been very mixed. You need to be sure that the player you get can do the job you want from him."
Hodgson however also insisted the reds have a number of world class players, somewhat mystifying when the club lie in 18th place.
"The lucky thing is that we are rebuilding around several top-class players. We have got Reina, Carragher, Gerrard, Torres, Kuyt – it's not as if we are rebuilding from nothing."

"What I would hope to do is get this group of players playing well enough so we don't need to panic."
We were informed early this week that Roy Hodgson is not currently in control of transfer targets at Anfield and that Kenny Dalglish has been placed in charge of identifying potential players for the club.  Roy has been told by the owners that his sole focus at present is to improve results on the pitch with immediate effect and that currently he should not be thinking as far ahead as January.
Roy Hodgson's purchases Summer 2010 – £24M
Joe Cole (Free)
Raul Meireles (£11.5M)
Paul Konchesky (£3.5M + 2 youth players)
Christian Poulsen (£4.5M)
Brad Jones (£2.3M)
Danny Wilson (£2M)
Fabio Aurelio (Free)